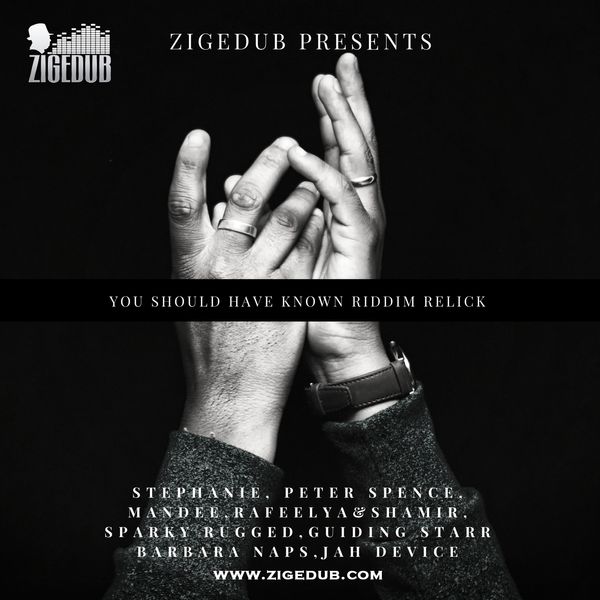 The riddim "lick Over" or the "relick" is so embedded in dancehall culture that it's become the norm to revisit the past and bring it to the present.Such is the case that in the 80's it was almost a rarity to score a "hit" with an original track. 

In the first half of the 1980s these riddims generally consited of vintage B side tracks from Coxsone Dodd's Studio one or to a lesser extent, Duke Reid's Treasure Isle
Having said all that ZigeDub presents the "You Should Have Known Riddim Relick" which is a rehashed version of the old Studio One backing track for Joe Riley's "You Should Have Known".
Bringing together talented artists from United Kingdom, Jamaica, Kenya , Nigeria, United States to grace this riddim in fine style.We believe it's a compilation that all reggae lovers who appreciate some good Rub-A-Dub will surely love.
1.Stephanie – My King
2.Peter Spence – The Walk
3.Mandee – Soul Attraction
4.Shamir Feat Rafeelya – All In My Head
5.Sparky Rugged – Glass House
6.Guiding Starr – Celebrate Life
7.Barbara Naps – One Way Ticket
8.Jah Device Feat Eunice – I'm In Love Again
Credits.
Instrumentation: Richie "Nicotine" Davis
Mixing: Nereus Joseph
Mastering: ZigeDub
 Out Now On Itunes, Amazon and CDbaby