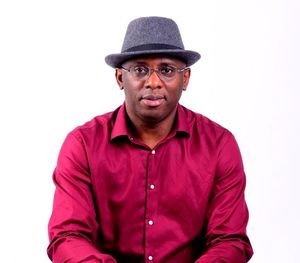 ZIGEDUB IS THE NAME AND REAL AUTHENTIC REGGAE MUSIC IS THE GAME, TO KNOW THE GAME YOU HAVE TO KNOW THE RULES AND TO KNOW THE RULES YOU NEED TO BE EDUCATED.
I started my musical education back when I was a kid collecting tapes and 45's and rolling with sound systems around my endz, first tune I purchased on vinyl was Ranking Dread's Fattie Boom Boom in 1981 and I have not looked back. I have followed the sound system culture and the reggae scene for so long it sometimes frightens me hahahaha.
I have moved around from country to country and have experienced different cultures thus the "Man from Foreign" tag, I'm presently back in the United Kingdom (Land Of My Birth) and feeling the vibes to the max.
I have always considered myself a facilitator of reggae music working behind the scenes in production and development of new acts and spreading the gospel of real authentic reggae music.
Broadcasting LIVE from the UK via Uniquevibez.com syndicated to  Trend FM 100.9 Asaba Nigeria, Global FM reggae radio, and now English Connection Media we bring you the best in reggae music
Remember if your mind believes it reality will conceive it….Bless Up!!
www.Uniquevibez.com  Saturday 6pm -8pm (GMT)
www.Theenglishconnectionmedia.com Saturday 1pm -3pm (EST)
Trend 100.9 FM Asaba, Delta State, Nigeria. Sunday 11pm - 1am (WAT)
GlobalFMReggaeRadio, Trinidad & Tobago, Saturday  2pm - 4pm (TT Time)