Peter Spence - Singer, Songwriter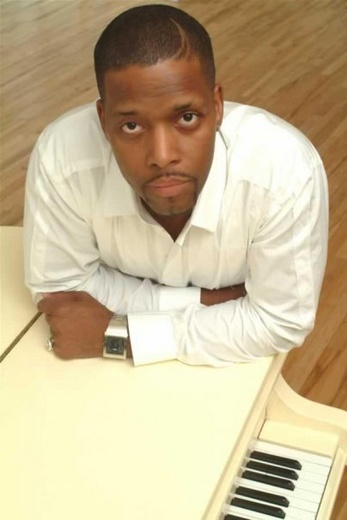 Reggae music has flourished in England like no other place outside Jamaica. 
One such UK artist whose name is on a lot of people's lips right now is Peter Spence; a Birmingham born artist with street credentials to spare, but whose gifts increasingly demand a more international setting.
His story begins in England's second city of Birmingham, where he was taught guitar by his father, who had played with bands in Jamaica before settling in England. His own musical apprenticeship was first served by roles as the drummer and then rhythm guitarist for a group called the Experts during the very early 80s. Inspired by Jamaican harmony groups such as the Heptones and Tamlins, he then turned singer and joined a Sound-System called Imperial Warrior, based in the Balsall Heath area of Birmingham. The influence of Jamaican sound-system culture was all persuasive at the time, and new UK reggae acts began to emerge at a phenomenal rate, including friends and contemporaries of Peter's such as Pato Banton, Macka B, Tippa Irie, Maxi Priest, and many others. 
His debut track, "Frivolous Woman", was recorded for Birmingham producer G. T. Haynes, who also managed Pato Banton, Tippa Irie and Annette B, in addition to Peter himself. His breakthrough arrived with a hit on Greensleeves called "Don't Leave Me Lonely", for which he received a Best Newcomer award. His next stop was another London based reggae independent label called Fashion, where he recorded a handful of tunes in the lover's rock vein, including "Yesterday's Magic", "I Believe In Love" and "Crazy Feelings". His debut album for G. T, "I'll Be There" was released in to rave reviews and won Best Reggae Album for that year at the Black Music awards, whilst Peter himself was voted Best Male Reggae Singer. He and deejay Tippa Irie, then co-starred on "Girl of My Best Friend" for Island Records. The Tours that followed took them to the US, Japan and Africa. 
Peter Recently Has finished a new gospel album, and is making more time to work with and nurture new talent through his Sidewalk Entertainment & DB Production Company.
Stephanie - Singer,Songwriter,Author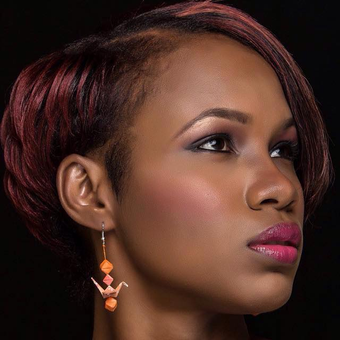 Stephanie is a Jamaican singer-songwriter, music producer, model and entrepreneur; born in the parish of St. Catherine on November 15 and raised in the country's capital, Kingston. Her sound may best be described as reggae fusion; incorporating the undeniable essence of reggae, R&B, soul, dancehall, and pop. 
Having completed high school (The Queen's School) where she sang on both school choir and The Performing Arts Society Chorale, she led a cabaret band called Steele Force for two years. Stephanie then went on to join the Ashe Caribbean Performing Arts Company where she trained and toured as a principal singer, dancer, and musical theatre actor. The budding artist delved further into the world of music doing backing vocals and started working for both local and international artists. One of the most impressionable experiences is her six (6) months gig with Basque band singer Fermin Muguruza where she travelled the world singing in the ancient European tongue of Basque, French, English and Spanish. Stephanie started to pursue a Bachelor of Science Degree in Sociology but music kept calling, and after two years studying and touring she answered the call of music full time. The singer-songwriter has also toured and recorded with international reggae band Groundation, Cherine Anderson, Coco Tea, Chaka Demus & Pliers and Mr. Vegas.
In 2009 Stephanie was invited to be a part of a group to record what turned out to be two studio albums with Sly & Robbie for Sony Music Japan. Along with her group members Chantelle Ernandez and Scantana they made up the multifaceted UNITZz. With two albums 'J Paradise' and 'J Lovers', UNITZz has gained tremendous success in Japan. 'J Paradise' received a Grammy mention in the 2010 Grammy nominations in the category of 'best pop vocals'; appearing in field one of the potential nominees. UNITZz also, with Stephanie on lead vocals was a part of the 53rd (2011) Grammy nominations in the reggae category; with a Lady Antebellum cover 'Need You Now' on the compilation album 'Sly & Robbie & The Taxi Gang – One Pop Reggae'.
A seasoned songwriter, Stephanie is signed to Rebel America Inc (production and publishing company in Dallas, Texas) where she writes and records songs for placements on television shows, movies, international ad campaigns, labels, etc. Since the start of this exciting journey with Rebel America in 2010, she has managed to land several song placements. Three of these placements include a collaboration (done with rapper E.T) named 'Have You Ever' that was picked up by UK reality show 'Jeremy Kyle Show' for their Intranet Web Ad, 'If This Is Real' was picked up by Lifetime TV's 'Dance Moms Miami' for episode 5 of their first season and 'Together' was placed with the MTV reality series 'MADE'.
In February of 2013 Stephanie founded the production company Havatio Music. In the same year her debut EP "Real Woman" was released on February 13 and debut album "The Christmas Collection" released November 20 under the Havatio Music label.
In the fast paced life of music the mother of two finds time to organize an annual charity event dubbed Classic Duets; a live show that raises funds for select causes. Additionally, along with a group of music industry professionals, Stephanie is a Director for the Gungo Walk World Alternative Music and Arts Festival in Jamaica. Stephanie's portfolio also boasts that of music producer, event producer, host and model. She has etched herself in the live music community in Jamaica as a major player with products such as 'Musixology' and 'Soul Sessions Ja'. Her career as a model is young but along with her success as a recording artist; her natural gift of being in front of the camera has definitely poised her for great success in this field.
Stephanie definitely raised the bar in 2015 with the release of her sophomore album 'Catharsis'; a musically sophisticated project, edgy and sexy, sprinkled with the brilliant contributions from producers such as Collin 'Bulby' York and Dynasty Records/Loud City Music from California. Collaborations feature veteran reggae artist Lymie Murray and fast rising Jamaican artist RR. Also big on the 2015 scroll is the collaborative cover of the Heptone's hit "Baby" with the great Chaka Demus and Lymie Murray.
Stephanie is ready to hit the road as a solo act, spreading the reggae-fusion sound all over the world. She is seasoned and her catalogue is viable.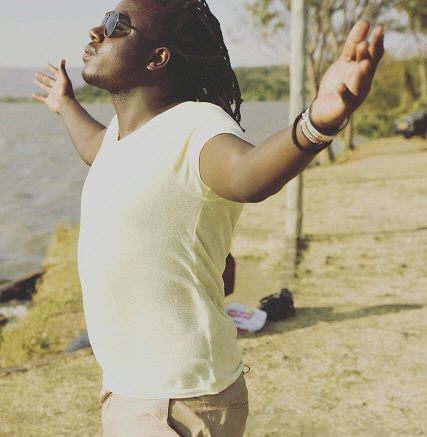 Shamir was born on the 28th of August 1986. Growing up in Kibera and Mombasa, Shamir went to St Mary's Primary School in Mwea and Shauri Moyo Secondary School. In 2006, he decided to pursue his passion for music. Beginning with his high school church, he begun to sing and composed his own music. 

He went on to become the lead singer in a group called Bad Man College, a band that focused on reggae music. In 2003 while he was in form 3, Shamir was blessed with the opportunity to work with the legendary reggae artist Burning Spear. In 2006 he went solo to pursue his music career.

Shamir finally meet his big break in 2007 with the release of his song "On Fire", more than a hit in the Kenyan music industry. He worked with some of the biggest producers in Jamaica, namely Dean Fraser, Sly Dunbar, and Robbie Shakespear.

Shamir specializes in Lovers rock. He chooses this genre of music as he believes it possesses a lot of life. He believes that it draws people to it and does not discriminate as any one can listen and sing along to it. His music is inspired by love, his relationships and his daily life experiences.

Hobbies
Shamir loves to write, sing and produce music. He enjoys interacting with older musicians as he learns a lot from them. He also plays guitar and produces music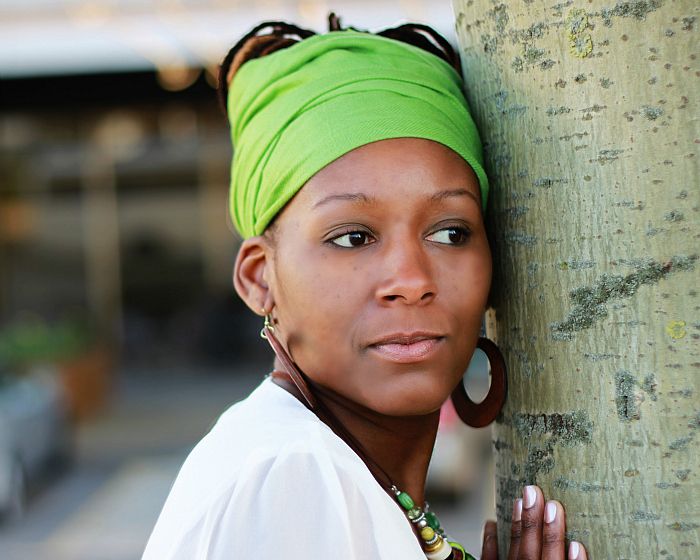 It's been said that her dream is to be the "female answer to Beres Hammond". Vocally, she has a soft, but commanding voice that as raspy as it is, pulses and touches you with every note.
 Her latest work with well known London based Stingray Records has been the prayer that was finally answered after working with many different producers over the years. 'Have You Ever', a big hit originally sang by R&B Songstress, Brandy has been transformed into a new age Lovers Anthem.
As we've witnessed in the reggae business, throwbacks are a great way to get out there.  That's how it began for Boston, USA bred Raphaelia aka Rafeelya. Determination landed her   first job in 1994-95 when she began hanging out in Jr. Rodigan's  'Vibes Records' shop (Dorchester, MA). There she met DJ Wade, a well known Hip Hop deejay, and soon after recorded specials for him.  Jr. Rodigan's 'Mastermind' record label soon welcomed her with the release of cover tune ''Broken Hearted'', another Brandy hit, in 1996.   After that opportunity, age 15, she took part in  Talent Shows, Stage Shows and recorded in many studios in the Greater Boston Area.  Musicians from Boston always worked together so she drew a lot of her confidence from the Local Talent, Lady Lee, Lavonya Bailey and Waynie Ranks to name a few.
 Doing background vocals became a favourite pastime and gave her the  chance to work with, Singing Sweet, Alpheus, Screechy Dan; more recently, Bunny Lye Lye, and Tenor Star. 
In the earlier part of her career, she's opened shows for Lady Saw, Wayne Wonder & Mr. Easy, Mr. Vegas, Frisco Kid, Merciless, and shared the same stage with Determine in Boston.
Now a resident of the UK, Rafeelya is recording with the Stingray Records label in London as well as Mellow Vibes production in Birmingham.
In her catalogue of tunes ranging from R&B, Roots, Lover's Rock and Dance, whatever you fancy, there's something for your listening pleasure.
Barbara Naps - Singer, Songwriter, Producer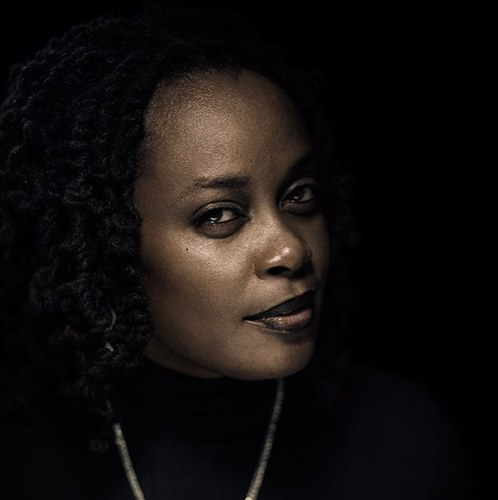 Naps studied piano as a child and sang in the school choir. On completing her education she became involved in session work providing winsome harmonies at various London-based studios. Her reputation led the highly respected female band Akabu to enrol Naps as their drummer. She toured the globe with the band, earning particular acclaim in Japan and the USA, where the novelty of an all-female reggae band gained them a lot of attention. They resisted major label interest as the contractual stipulations generally involved sexual exploitation and Akabu were determined not to compromise their credibility. When the band was not touring or recording Naps resumed her role as a backing vocalist. She made a notable contribution to Vivian Jones' highly popular 'Strong Love'. While performing with Akabu she accompanied UB40 on their Labour Of Love tour. It was at this time that she enjoyed crossover success, when 'Suffering' was released on the b-side of UB40's interpretation of Winston Groovy's 'Please Don't Make Me Cry'. By the early 90s she was finally given the chance to demonstrate her ability as a solo artist. Her debut, the sublime 'When You're In Love', surfaced in 1994. The track was produced by the Ruff Cut Band who released further hits from the singer including, in 1996, a version of Bob Marley And The Wailers' 'Hurting Inside'. The band also released several other Naps' songs, including 'Sorry' and the 1997 hit, 'Slow Whine'. In addition to maintaining a solo career she supported both Janet Lee Davis and Starkey Banton, alongside fellow Akabu member Simmy in session at the 'A' Class Studio for Powers Youth. On the live circuit she joined her brother Vincent Nap backing Banton on his celebrated live performances at the Essential concerts in London. She has also worked in session alongside Soul II Soul, Imagination and the Eurythmics. In January 1999 her solo reputation was further enhanced when Ruff Cut released her long awaited debut, defiantly titled No Apologies. Notable tracks included 'Help Me Lord', 'De Herbs', 'Mr. Melody' and a remix of 'Hurting Inside'.
Sparky Rugged - Singer, Songwriter, Producer