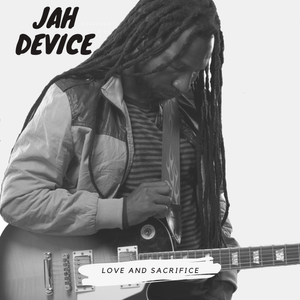 Following the successful release of the EP "Ray of Light" in 2019 Jah Device and Stingray Records have continued to work and are proud to announce Jah Device's Sophomore offering "Love And Sacrifice". 
Jah Device presents a well rounded 15 track album mixed with Conscious and gospel themes showcasing his musical growth based on love and rising above hardships that we all can relate to in these times. 
Singles off the album include "Give Thanks", "Friends", "A Lie Can Never Be True", "Sacrifice", which have featured on previous Stingray riddim compilations. 
On this album Device was determined to meet the high expectations of fans home and abroad.In doing so, he teamed up with veteran artists Anthony Red Rose and Michael Buckley on "Love Signal" and "Sacrifice" and also included is his duet with Natty King "Ships of Tarshish"which featured on his EP "Ray of Light" that got  rave reviews. 
The album features 10 brand new tracks which will definetly quench the thirst of reggae lovers who want to hear new material from Device. 
Born Vincent Kaweng Nyam a.k.a. Jah Device or Device of AHAYAH (Hebrew word: I AM THAT I AM) is a Nigerian Reggae Musician, songwriter, and producer who is currently based in Jos (Nigeria). His rise to prominence came with the critically acclaimed Revive Justice song which was well received by the general public. This drew the attention of Germany's Goethe Institute prompting his involvement in its Ten Cities Project. This collaborative effort gave birth to another hit song "Work" which featured renowned Nigerian percussionist Wura Samba and produced by legendary British producer Rob Smith. His versatility and crossover appeal was quite evident when the song became an instant hit in Europe and featured prominently on various European Dance Music charts. 
Device's style of reggae is often compared to that of the late great reggae music icon, Dennis Emmanuel Brown and perhaps the song that encapsulates that feel the most is "Enough Is Enough". This classic in the making marked the coming of age of Device. The songs thought provoking lyrical content mixed with melodic, harmonious lines, laced over pulsating live beats showcased what many have optimistically welcomed as the dawning of a new era for reggae music on the continent. It is also the lead song to the sound track of the Chibok Girls adoption documentary. 
"Love And Sacrifice" Is a body of work  that encapsulates the beliefs and the musical direction of Jah Device.
Device says "The love of The Most High is all we should seek in these times. And a sacrifice for the sanctity of the family cannot be over emphasised because the scripture says in Jeremiah 30:7... These are the days of Jacob's trouble". 

Shalom!
Release date: 19th March 2021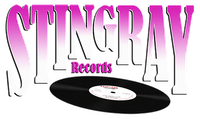 Track Listing:
1. Tamed Slave
2. Friends
3. Let It Rain
4. Sacrifice feat Michael Buckley
5. Comfort ye
6. Love Signal feat Anthony Red Rose
7. A Lie Can Never Be True
8. Signs Of The Times
9. Bye Bye Babylon
10. Give Thanks
11. We Will Overcome
12. Trumpet Sound
13. Ships Of Tarshish feat Natty King
14. Outta Fire
15. Welcome