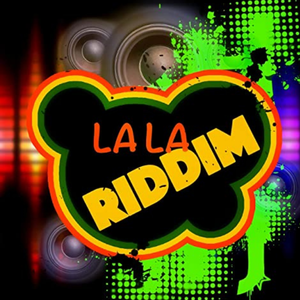 When you listen to this riddim you will be reminded of either Teena Marie who did the original "Ooh La La" in 1988 or Dennis Brown's cover from 1999. Stingray Records UK have a history of revamping classic riddim tracks and bringing it forth to a new generation of reggae listeners. 
The first time I heard the "relick" of the riddim was Norrisman's "Sweet Thing" which featured on his album "Emerge" which was released in 2020 . There was a inner feeling that I hadnt heard the last of this riddim track and here we are. 
The 5 track riddim compilation EP starts off with the Big Ship Captain Freddie "Ever Ready" Mcgregor with a beautiful track entitled "Thats the way its supposed to be". A smooth delivery from Freddie as we have become so accustomed too from the veteran singer. 

Next up we have what I can only describe as the new skool meets the old skool or Nigeria meets Jamaica. Jah Device & Michael Buckley put together a powerful song entitled "Sacrifice"and it zones in on the importance of family values.
 
Then comes the aforementioned "Sweet Thing" by Norrisman who never disappoints on lovers rock themes. 

I was told that Maurice "Stingray" Mcleod asked if anyone had done a rendition of the actual "ooh La La" when he heard the riddim track and the answer was "No". Yashema Mcleod steps up and does a beautiful rendition and I have to say she nailed it. The song also features on her debut album "Awakening". 

The final entry is an interesting one by upcoming sensation out of Jamaica 1Mr.Smooth with a song called "Missing You". 1Mr.Smooth caught peoples attention with his song "Russian Roulette" which did the rounds in 2020. Currently working on his debut album so we are sure to hear more from this brother. 

The La La Riddim is here and will be released on the 15th January 2021 on all digital platforms distributed by Zojakworldwide.