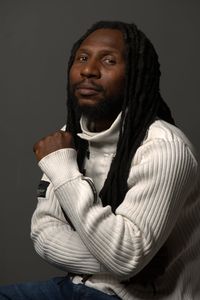 After the voicing of Ships  of  tarshish it dawned upon Natty King that the union between him and Jah Device should not stop there but should yield more fruit so he took it upon himself to invite Jah Device over to Jamaica to be part of Wellofest  2019. 
Wellofest is a charitable initiative setup by Natty King to render help to the less privileged children and to donate to schools as  he says in his own words "Education is the key" 
Due to Immigration issues and unforeseen flight itinerary problems Jah Device arrived late in Jamaica and was unable to perform at this year's event but plans are already in motion for him return next year and perform for the people.
The setback did not stop Natty King  as plans were already in motion for the WelloFest Aftermath which Jah Device performed alongside Natty King, Fred Locks and a number of other acts at Skateland, Kingston. 
The night before Jah Device performed alongside Kalroots from Germany and Written from Trenchtown Jamaica at Fred Locks Dub School where he performed tracks from his EP entitled "Ray Of Light" where he got a huge response from the Dub School audience especially when  he unleashed  "Ships of tarshish" the aforementioned song he did with Natty King. Device invited Natty King on stage to perform the song and brought the house down. 
While in Jamaica Device did link up with the likes of Luciano, Anthony Red Rose, Sly Dunbar, Freddie McGregor, Michael Buckley, Fred Locks, Bongo Herman just to mention a few. 
There were  emotional scenes when Device got to Port Royal for his video shoot, the place where 1000s of African slaves were held captive back in the slavery days. 
Just being in the same place where Africans were held captive brought Device to tears 
Like any other reggae artist that touches down in Jamaica Device had to pay a visit to the Bob Marley museum in Kingston, it was a humbling  experience for him and its something that will stay with him for a very long time. 
Jah Device has plans of reciprocating the gesture offered by Natty King by one day inviting him over to Nigeria so the bond that has been conceived between two of them will yield more fruit in the way of Music, education and tourism. 
Watch out for the Ships of Tarshish music video featuring Jah Device and Natty King